Raagmaa, Garri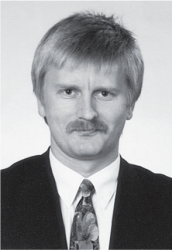 Garri Raagmaa (16. XII 1966 Tallinn), majandus- ja inimgeograaf; filosoofiadoktor (2000).
Lõpetas 1985 Tapa 1. keskkooli ja 1992 Tartu Ülikooli (TÜ) cum laude; geograafiamagister (1994, TÜ), väitekiri "Uusettevõtlus ja Eesti regionaalne areng". Oli 1995–99 doktorant; filosoofiadoktor, Ph.D. (inimgeograafia, 2000, TÜ), väitekiri "Regional Identity and Public Leaders in Regional Economic Development. Towards the New Approach in Regional Policy: Cultural Geography Theories in Explaining Economic Growth". Täiendanud end mitmes Euroopa kõrgkoolis.
Olnud 1994 Eesti turu- ja arvamusteuuringu keskuse EMOR projektijuht, 1994–95 Jõgeva maavalitsuse arenguosakonna peaspetsialist, 1995 regionaalministri nõunik, 1995–96 Eesti Tulevikuuuringute Instituudi projektijuht territoriaal-majandusliku planeeringu "Eesti 2010" koordinaator, 1996–97 TÜ geograafia instituudi lektor ja 1998–2001 teadur, 1997 Tapa linnapea, 2001–09 TÜ Pärnu kolledži direktor, 2001 ja aastast 2009 TÜ loodus- ja tehnoloogiateaduskonna ökoloogia- ja maateaduste instituudi geograafia osakonna majandusgeograafia teadur, aastast 2011 samas dotsent.
Peamised uurimisvaldkonnad:
institutsionaalsed ja kultuurilised tegurid: identiteet, sotsiaalne kapital ja eestvedamine kohalikus ja regionaalses arengus
Ida-Euroopa ääremaaliste regioonide restruktureerumine: ettevõtluse, maakasutuse ja haldussüsteemi muutused ning uute ettevõtluskobarate ja innovatsioonisüsteemide kujunemine,  planeerimiskultuuri ja ruumipoliitika muutus
Euroopa planeerimis-arenduspoliitikate adapteerimine versus rajasõltuvus.
Uurinud uusettevõtlust, Eesti haldusreformi kulgu ja Eesti regionaalarengut ning esitanud hulgaliselt uusi ideid ja lahendusi. Avaldanud arvukalt teadusartikleid rahvusvahelistes väljaannetes ning kirjutisi Eesti ajakirjanduses ja uurimistööde kogumikes; koostanud õppevahendeid.
Muu teaduslik, organisatsiooniline ja erialane tegevus
Euroopa regionaalteadlaste assotsiatsiooni (European Regional Science Association, ERSA) Põhjamaade sektsiooni liige
Regionaaluurijate assotsiatsiooni (Regional Studies Association, RSA) liige, Eesti esindaja
Euroopa planeerimiskoolide assotsiatsiooni (Association of European Schools of Planning, AESOP) TÜ esindaja
Eesti planeerijate ühingu liige
Eesti majandusteaduse seltsi liige
Siseministeeriumi kohalike omavalitsuste ettevõtlusarengu töörühma liige (aastast 2013)
Siseministeeriumi regionaalse arengu strateegia 2014–2020 töörühma liige (aastast 2012)
Kohalike omavalitsuste nõukoja liige (aastast 2011)
Eesti statistikaameti teadusnõukogu liige (aastast 2009)
Eesti statistikaameti REL 2011 teadusnõukogu liige (aastast 2009)
Töid
Shifts in Regional Development of Estonia during the Transition. – European Planning Studies, 4 (1996) 6
Majanduskeskkonna globaalsed muutused, Eesti regionaalne areng ja väikeettevõtlus selle kujundajana (1996)
Eesti tulevikustsenaariumid (1997, koostanud kaasautor Erik Terk)
Public leaders in regional economic development. – European Planning Studies, 9 (2001) 8
Regional identity in regional development and planning. – European Planning Studies, 10 (2002) 1
Ettevõtluse võimalused maakondades (2004, kaasautor Erik Terk)
Potential Emerging Biomedicluster in a Low Capitalised Country (kaasautor P. Tamm). – European Planning Studies, 12 (2004) 7
The future of collective farms' built social infrastructure: Choosing between central place and network theories (kaasautor K. Kroon). – Geografiska Annaler Series B-Human Geography 87B (2005)
Preface: The heritage of Edgar Kant and Johannes Gabriel Grano. – Geografiska Annaler Series B-Human Geography, 87B (2005) 3
Rural Restructuring and Local/Regional Governance in the Baltic States after 1990 (kaasautorid V. Trasberg, D. Burneika, Z. Krisjane, T. Tali). – Chiara Travisi and Peter Nijkamp (Toim.) Special Issue on "Rurality and Sustainability" International Journal of Agricultural Resources, Governance and Ecology. Inderscience Enterprises Ltd, 2009, vol. 8 (2), pp 180–204
Planning theories and development practices: past dependencies contra new ideology. Impact of planning for sustainable housing development. – Arild Holt-Jensen and Eric Pollock (Toim.). Urban Sustainability and Governance: New Challenges in Nordic-Baltic Housing Policies. New York: Nova Science Publishers, 2009, pp 79–99
Restitution of agricultural land in Estonia: Consequences for landscape development and production (kaasautor A. Holt-Jensen). – Norsk Geografisk Tidsskrift – Norwegian Journal of Geography, 2010, 64: 3, pp 129–141
The spirit of place of West Estonian resorts (kaasautor T. Kask). – Norsk Geografisk Tidsskrift – Norwegian Journal of Geography, 2010, Vol 64, pp 162–171
Regional Impacts of the Global Financial and Economic Crisis in Estonia. – Gorzelak, G.; Goh, Ch. (Toim.). Financial Crisis in Central and Eastern Europe – from Similarity to Diversity, Warsaw : Wydawnictwo Naukowe Scholar, 2010, pp 65–90
Empowering people and enterprises with strong cultural and territorial identity: A case study of Setomaa, Estonia (kaasautorid J. Masso, M. Reidolf, M. Servinski). – Kinnear, S.; Charters, K.; Vitartas, P. (Toim.). Regional Advantage and Innovation. Achieving Australia's National Outcomes. Springer-Verlag, 2012, pp 233–255
Leadership and institutional change: Economic restructuring, sense of place and social capital in Emmaste (kaasautorid G. Kindel, M. Lüsi). – Sotarauta, Markku; Horlings, Ina; Liddle Joyce (Toim.). Leadership and Change in Sustainable Regional Development. Routledge, 2012, pp 220–245
Estonian transition and reaction to the 2008–2010 economic crisis (kaasautorid V. Trasberg, R. Kattel). – Gorzelak, G.; Goh, C.; Fazekas, K. (Toim.). Adaptability and Change: the Regional Dimensions in Central and Eastern Europe. Warsaw: Wydawnictwo Naukowe Scholar, 2012, pp 209–232
Spatial Planning in the Baltic States: the Impact of European Policies. Editorial (kaasautor D. Stead). – European Planning Studies, 2014
The Europeanization and De-Europeanization of Estonian Regional Policy (kaasautorid T. Kalvet, R. Kasesalu). – European Planning Studies, 2014
Välislink
EE 14, 2000; ETeadBL 3; muudetud 2014